Find thousands of items and know that you are looking at the most up to date product listing available..
See something you like? Give us a call at 315-487-5265 and let us work up a personalized quote just for you... Please make sure you give us the catalog name and item number so we can correctly process your request.. HAVE FUN!
Club Craft Custom Products
Looking for a specific item or just browsing for ideas? Club Craft Custom Products is your one-stop shop for promotional products and business gifts. Our extensive range of promo products will ensure you find something to suit your requirements.

With 1000s of selections, Club Craft Custom Products offers branded merchandise to fulfill all of your needs. .
Please take advantage of our free " no obligation " consultation offer and learn the benefits of STRATEGIC MARKETING WITH ADVERTISING SPECIALTIES. Without understanding this important concept, you may be wasting valuable advertising dollars! Call or e-mail us to schedule your appointment today!
Featured Item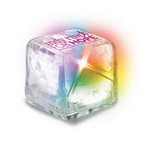 UltraGlow Liquid Activated Ice Cube w/ C...
Original liquid-activated LED ice cubes are great for dinner parties, clubs, bars, special events and of course weddings. Use in drinks or to create an illuminated centerpiece. Activated light glows f...
$2.83 - $3.12